Laurel's Loft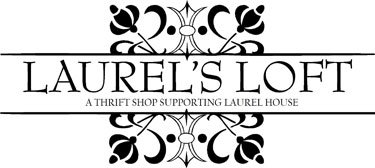 1801 N. Broad Street
Lansdale PA 19446

Phone: (215) 368-6037
Website: laurel-house.org/about-laurel-house/laurels-loft


Laurel's Loft, a thrift shop supporting Laurel House, has been serving the community now for 6 months. The shop, located in the Pennwood Plaza, 1801 N. Broad Street, Lansdale sells gently used (men's, women's and children's) clothing, accessories, shoes, jewelry and limited house wares and books.
The purpose of Laurel's Loft is two fold. In addition to providing supplemental funding for Laurel House, Montgomery County's only comprehensive domestic violence agency, it also provides an educational and resource to the community about domestic violence.
Shopping isn't the only way you to support Laurel's Loft and Laurel House. Consider donating your things or your time. Donations and volunteer time are always needed and another great way to help us support Laurel House as they continue working to end domestic violence.
Store hours for shopping and donating are: M, W, F 10am-5pm, T, Thur 10am-7pm, Sat 10am-4pm and Sun. 10am-3pm. You can reach us at 215-368-6037 or via email at laurelsloft@laurel-house.org with any questions or find us on the web at: www.laurel-house.org.
Community Service