Amerikick Karate

1551 S. Valley Forge Road
Lansdale PA 19446

Phone: (215) 393-5425

Amerikick was founded in 1967 by Grandmaster Dennis Tosten and his wife Master Sharon Tosten. Over the past forty years Grandmaster Dennis Tosten has trained with the best martial arts masters in the world including Joe Lewis, Ed Parker, Remy Presas and Dr. Muang Gyi.
Sports & Recreation
The Peak Center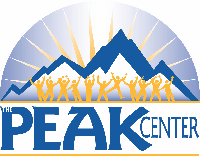 606 E. Main Street
Suite 1003
Lansdale PA 19446

Phone: (215) 362-7432
Fax: (215) 368-5720

The Peak Center supports wellness and quality of life for adults, primarily those of age 50 plus, and promotes their participation in all aspects of community life.
Sports & Recreation